A full-service paint and drywall contractor, Ed Hileman Drywall and Custom Painting Inc is your preferred choice for all your drywall and painting needs. Serving the greater Delmarva region for over 25 years, we proudly combine an exemplary work ethic with a total commitment to our clients.
a more personal business relationship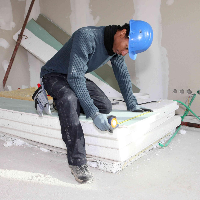 Let us begin customizing your dream home with our Drywalling services.
We have a dedicated and efficient crew that takes pride in their work, and will go above and beyond to make sure that you get the best service possible.
Complete your home with the "finishing touch" of a our design coordinator. From paint color, to floor layouts, we can help you achieve the look you've always dreamed of.